Peyronies Device Review
The Peyronies Device is advertised as a medical penis curvature straightening device. Some curvature is due to a disease known as Peyronies disease, which is basically a lump of scar-like tissue in the penile region which causes the penis to curve. Curvature can be in any direction; up, down, left or right.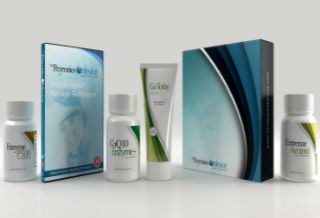 Not all curvature is due to peyronies disease. Sometimes a male can develop a natural curve in the penis. According to Permenda ( the makers of this device), it is important to diagnose the cause of your penile curvature since that will determine which of the possible treatment options you will utilize.
Treatment Plans
When you purchase this device there are basically 2 treatment plans available, which are then slightly tailored based on your specific conditions. In either plan, you get the same basic package:
This package is intended for individuals who suffer specifically from Peyronies disease.
Starting at $399.00 (Free Shipping)

This package is intended for individuals who do NOT have Peyronies disease but want to straighten the natural curves of the penis.
Starting at $299.00 (Free Shipping)

This is the 3rd checkout option, which allows you to just buy the device with no treatment plan or extras.
Starting at $259.00 (Free Shipping)
The plans come with the following:
Medical Type 1 Peyronies Traction Device
Directional Noose Straightening System
Perfect Grip System
Multi Head Attachments
Comfort Foam & Latex Comfort Strips
Peyronies Device Spare Parts

Nice Extras

Straight Again Massage Techniques

Go Today Vitamin E Oil (This study shows Vitamin E as a promising Peyronies disease treatment)
Extreme Amino Supplements
Enzyme P500
CoQ10 Enzyme+
6 Month GLOBAL Guarantee

Company Claims
Straighten the penis by up to 20 degrees.
Improve erection size.
Improve ejaculation control.
About The Peyronies Device
The device is basically a standard penile traction device. It includes a round circular base, extending rods and a strap for your penis. You can extend the rods to stretch your penis and in the process achieve a straightening over the course of 6 months with consistent daily use for at least 2-3 hours (4 recommended).
The device itself is very durable, simple to use and has replacement parts which we have discovered is VERY important when considering the purchase of a traction device.
After extended use, especially at high tension, most devices (even the highest quality) tend to bend and eventually may break over time. Therefore it is important that spare parts are available so you do not have to buy another complete set.
Medical Evidence
Tractions devices have long been used in the medical industry to lengthen body parts, anything from limbs to penises. While plenty of evidence supports the science of penile stretching, there is also plenty of evidence to support correction of curvature.
Do We Recommend the Peyronies Device for Curve Corrections and/or Enlargement?
Yes. This device is made of quality materials. The company has responsive and helpful customer service and the 6 month guarantee is reliable. The scientific support for the effects of traction devices on penis length and peyronies disease makes this an easy recommendation.
In addition to a reliable and effective product, you can receiver valuable extras such amino supplements, free exercises, Vitamin E oil and spare parts.